William Edward Licht

Apostille Agent (All 50 States) & Notary Public Services (State of Florida Only)

Fast & Friendly Professional Services * Competitive Pricing * Corporate Accounts Welcome

Apostille 

Document Services

117 Countries of the 

Hague Convention 

William Edward Licht

7340 Stirling Road   #201

Hollywood, FL  33024-1668

754-423-8823

What is an Apostille?

An "apostille" is a form of authentication issued to documents for use in countries that participate in the Hague Convention of 1961. An Apostille is issued as an attachment and will validate the authenticity of your document to the foreign entity to which you are required to present your document.

How Does One Acquire an Apostille for a Specific Document?

The Apostilling of legal documents can be a very difficult process. You will need to obtain an original, certified copy of the document you are required to Apostille. Once obtained, the original document will be sent to us.  We will have to submit the document(s) to the appropriate agencies of the United States and/or State Governments. Our clients are always happy that we take care of this end of their Residency/Legal Status process.  In many cases, multiple phone calls and follow-ups are necessary.  We always keep you updated on our progress. We take care of all paperwork, mailing & postage and the final sending out of your Apostilled document to its final destination. Each document has its own nuances.  We are familiar with all facets of this operation, being in the business for 15+ years.

We Proudly Serve all 50 States & Federal Agencies

Need a New Birth, Death, Marriage or Divorce Certificate?

     We Recommend: (click on logo below)

Do You Need Apostille Services?  Do You Need Embassy Legalization? 

You've Come to the Right Place!

We Produce Official Apostilles & Legalizations for Use 

Outside of the United States of America

We receive your document and we begin the process immediately.  If we need additional information or if the document is missing any requirement, we will contact you without delay. The time that an Apostille can be completed will vary depending on Holidays and COVID-19 delays. In general, it takes from 12 to 29 days. This time period varies and we have no control over this. If time is of the essence, we do offer RUSH Services.  

How Long Does the Apostille Certification Take?

$165.00                             $95.00 each

Some Types of Documents We Process:  

FBI Background Checks * Corporate Documents * Standard Background Checks * Adoption Papers * Affidavits * Diplomas * Transcripts * Birth / Death Certificates * Marriage Certificate * Naturalization-G24 * Real Estate Documents * Most any document that needs Apostilled for use in another country listed in the Hague Convention of 1961.

Steps Involved:

Please be ready to supply as much information as possible. We will need to know:

1.) Type of document(s)   2.) The state in which the document was originally issued   3.) The country to which you will be submitting the document(s)   4.) Please note that we cannot Apostille photocopies of birth certificates, death certificates, marriage or divorce documents   5.) Most states require recently-issued documents   6.) Be prepared to obtain a new, certified copy. We will provide information to you regarding the specific directives for each state   

Florida Notary ID

#1092775

Apostille Agent  

#USA-325

Please Note: 

We can only assist you with documents that originated from or were notarized within the United States. If your documents originated from another country, you will need to contact the proper authorities in that specific country.

If your documents are notarized, State Law requires your notary use the Full Notary Acknowledgment or your document may be rejected by the agency. A 'signed, dated & stamped only' procedure by your notary is not acceptable for international use. If your document is rejected due to a notary error, you will be charged an additional resubmitting fee (this is a state fee and not our fee). 

The Full Notary Acknowledgment Form is specific to the state in which the document is being notarized.  The notary will know what this is and what form he/she needs to use on your document(s).  

Acquiring an Apostille can be very complicated. Don't leave this procedure to non-professionals who do not fully understand the TOTAL & ENCOMPASSING Apostille process and the unique requirements of certain countries. 

There is a very good chance that your paperwork could be rejected, costing you valuable time and money. 

Don't let this happen to you! 

If for any reason your document(s) cannot be Apostilled, 

we will immediately return to you the total amount 

paid for that/those document(s).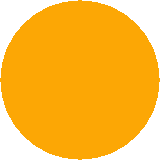 We Travel to You. .

 Home, Office or Specified Meeting Place

$!0.00 per Document. .

Our Rates are Set by the State of Florida. 

Standard Processing: 

(plus government fees)

Rush Processing:

(plus government fees)

$195.00                           $125.00 each

We Welcome Corporate Accounts

Contact us to start your incentive program

You Decide

 to Use 

Our Services 

We Email Your Invoice

to You, 

You Make Payment 

& Send Us 

Your Documents. 

You Advise Us of the Ultimate Destination 

of Completed Document(s).

We Send Docs to You.

Another Happy Client!

Process Timeline & Flow Chart:

PayPal Email Address 

to Receive Funding

Once Fees are Determined, 

an Invoice will be 

Sent to You Via Email

____

ZELLE can also be used, referencing 754-423-8823

We Begin Your 

Apostille Process.

We Periodically Advise

You of Status of

Documents in Process.

We Receive Completed Document(s).

 We Notify 

You Immediately.

We Need to Know

What Country that the Document(s) Will be Used in & From Which State(s) They Originate.

United States Postal Service (Priority),  Federal Express,

 DHL or UPS.

When Documents Arrive, We Will

 Confirm Receipt.

Returning Your Document(s) to a Country Other Than the USA or Using Rush Service May Require

an Additional Fee.

1st Document                Additional Documents

                             (originating in same state at the same time)

You Contact Us.

We Discuss Your 

Needs, the Type(s) of Documents(s) to be

Apostilled & Pricing.

For Maximum Efficiency, 

if you will be using our Apostille Services, 

have your documents sent directly to us:

     William Edward Licht, Apostille

     7340 Stirling Road #201

     Hollywood, FL  33024-1668

Notary Commission Renewal Detail for State of Florida: 

(Notary Expires 12/06/2024)